Website Design
C&B Marketing can build a website that maximizes the potential of your business.

A website is a marketing tool, and we can help you put it to work. People use the internet to research before they buy. All the information anyone would need is at their fingertips. Is your website adequately communicating your services?
A well-designed site can be the difference between making a sale or losing potential customers. Our websites are fully responsive so your clients can find you from any device.
If you're looking for professional web design strategy for E-Commerce, B2C, or B2B, in Amarillo or the surrounding area, contact us for a website proposal.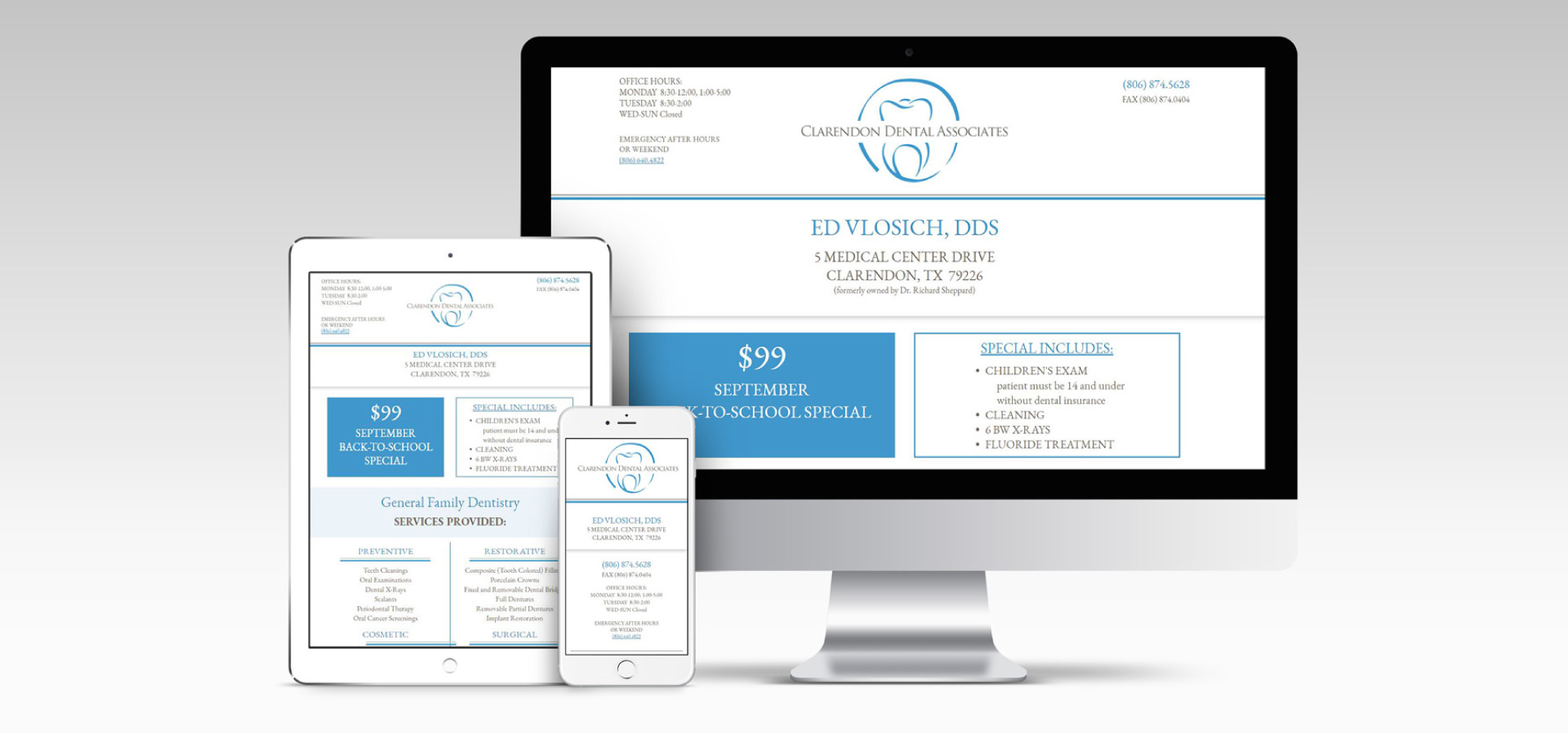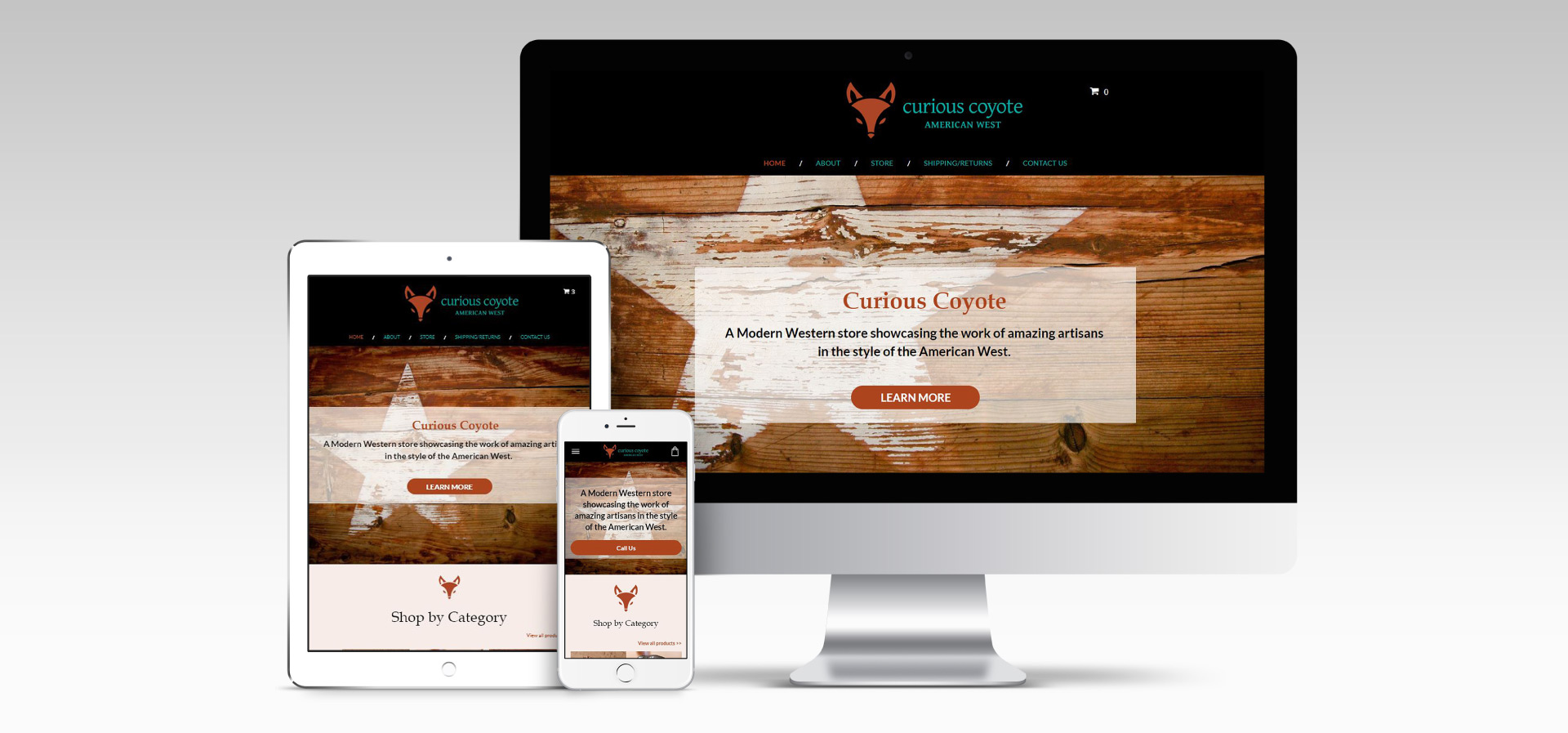 Mobile Friendly: Just about everyone has a phone. If you have a mobile-friendly website, your customers will be able to view it on the go, worry free. We'll make sure your site runs as smoothly on a little screen as it does on a desktop.
E-Commerce: Grow your online business with a beautiful e-commerce site designed to meet the needs of your customers. Our Content Management System is easy to learn and provides you with the tools you need to keep track of sales, shipping and inventory.
Get Found Online and Generate Leads: Getting people to your website is almost as important as having a site. We take care of the SEO (Search Engine Optimization) for your website. We can build lead pages, email funnels, and advanced marketing tools to find leads for you to turn into conversions.
Content Management System: Building a website can be costly. Maintaining it? Even more so - unless you run it yourself. At C&B Marketing, we understand you're on a budget, so we'll provide you with the tools you'll need to update and maintain your website all on your own. Or we can do the maintenance for you so you can focus on running your business.
Every C&B Website Offers These

State-of-the-Art Features:
Responsive - one website that works on desktop, tablet and mobile
Website personalization - target repeat visitors with personalized, popup messaging
SEO - better search engine optimization making it easier for Google and Bing to find relevant information on your site, boosting your search rankings with targeted keywords and optimal site structure.
Superior speed - pages load quickly for the best user experience
Click-to-call - enables mobile website visitors to call you with a simple tap
Maps - integrates with Google Maps for directions to your business
Online scheduling - schedule appointments from any device
Coupons - control amount of discount, duration and more
Contact form - so customers can contact you or ask questions
Click-to-email - tap the icon and type your email
Image sliders - multiple sliding images without taking up too much space on the page
Photo galleries - feature photos of your products or work you have done
Social icons - link to your social media pages
YouTube integration - embed any YouTube video on your page
Ironclad security and hosting - HTTPS encryption via SSL certificates for added security, for you and your customers
E-commerce capability - secure log-in enables clients to buy products directly from your website
CMS - Easy-to-learn Content Management System so you can manage and make changes to the website yourself if you wish
Blogging capability - improve your SEO with a blog on your website. We provide CMS training so you can easily add a post any time you want.
How to Begin
Our process of designing your new website begins with an in-person consultation. We want to get to know you and your business so we can understand exactly what is needed for you to have a successful online presence.

If you ever have any questions or issues about your website, there will always be a real person available to discuss your needs and concerns. Our goal is to help your business be more successful and provide the best customer service.
Call us at 806-374-6262 to schedule your website consultation.